Christmas at Home
Every year since my brother and I were little, our family has travelled down to Cincinnati to
visit my mom's family. I really miss waking up in my own bed on Christmas morning, but I love seeing my Grandma and all my aunts, uncles and cousins. We have formed our own traditions down there like Christmas Eve mass with Grandma, morning walks with Dad before anyone wakes up (and it usually includes Panara Bread or Starbucks) and the annual unwrapping of gifts in the "Bukvic Rip-o-rama." It's great fun!
(You can see last year's shots at An American Christmas on my photo blog.)
So, we celebrate our own family Christmas before the calendar one. It just means that we have to open gifts early...too bad!
I started my "Christmas weekend" with Adam as I snuck into his apartment to decorate. The funny thing was that his exam (my cover) ended really early, so he came home and kind of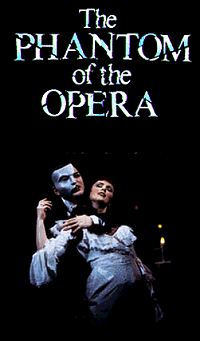 ruined my plan. But we had a good giggle over it nonetheless! It all worked well though as we placed our gifts for each other under this little tiny pine bush I had bought from IKEA and lit with lights (along with the rest of his room). He loved his Toronto Rock lacrosse tickets and guess what he get me? This zipper sweatshirt from
Jedidiah
and PHANTOM OF THE OPERA TICKETS!!! How cool is that? I've always wanted to go and he's taking me in February! After gift swapping, we had Christmas tacos...yum!
We then had our Christmas night with the junior high kids, then on Saturday, we helped to lead the "Fun Skatin' and Good Eatin' " also known as the youth Christmas party. Sunday and Monday we spent out here in Mississauga with my family. I love how he just fits in so well into our family...it's really nice. He's an amazing guy and I keep thanking God for putting him in my life. Adam, I know you read my blog and you are phenominal in every way. Thank you so much for our "Christmas" (since we can't spend the real one together) weekend and for everything else. You're the best and I love you, too!
Mom and Dad had to work all day, so I agreed to get everything ready. I spent my morning wrapping gifts that I had bought for the family, as well as for Dad seeing as he didn't have enough time to wrap his gift for Mom. The nice thing is that I turned on
Sound of Music
and Julie Andrews kept me company while I was knee-deep in ribbon, tissue paper and boxes.
By lunch, I had wrapped everything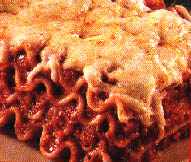 and then began the Christmas lasagna. I pre-cooked the ground beef with onions, EVOO and garlic. I figured that I may as well make the cheese mixture, too. It was fantastic. I finished in an hour and had enough time to lift weights, then shower.
Anyway, I made dinner and had it ready for 6pm. My spicy meat lasagna, pesto garlic bagette and salad went over really well. Everyone was famished!
Then came the fun part...
...I unwrapped my gift to find a DIGITAL CAMERA!!!
I couldn't believe it! I've really wanted one for awhile now, so I asked for one (among many other requests of a more affordable manner), but go figure...Who knew that I'd actually get a 6MP one with a 1GB card with panoramic shot?
I also got some totally cool socks from Tim from Banana Republic...
I got Mom a neat hot water bottle and cosy from Chapters, and Tim and I got Dad a stir fry pan from Williams & Sonoma...
So, after we had unwrapped all the gifts and cleaned up the mess, as you can see...
...We made some coffee and finished off the last few ounces of Bailey's.
Now, as I type we are finishing our night with our own little Christmastime tradition: We are all gathered in the living room watching the classic
White Christmas
with only the tree lit up.
I couldn't have asked for a better night with my family.
Hope you all have a very merry Christmas and don't forget, even amidst the gifts and good eats, Jesus is the only real reason for the season...So don't forget to wish Him a happy birthday!